Build with us and get a world of creative trade-fair concepts.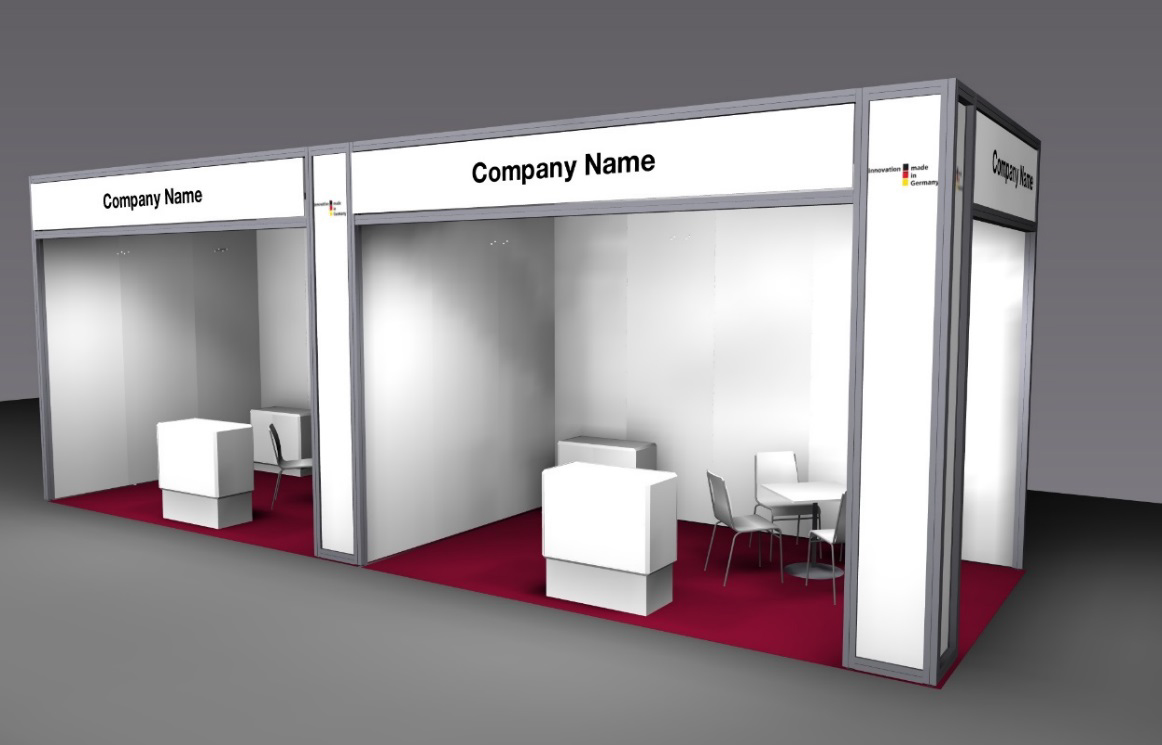 Row Stand (one side open): USD 465 per sqm
Corner Stand (two sides open): USD 475 per sqm
Peninsula (head) Stand (three sides open): USD 485 per sqm
Island Stand (four sides open): USD 495 per sqm
Second floor in double-story stands: USD 100 per sqm
Space only (minimum): 21 sqm
Shell Scheme excl. furniture: USD 75 per sqm.
Shell Scheme incl. furniture package (1 round table, 3 chairs, 1 counter): USD 250 per bundle
Bespoke Stand Designs

For bespoke designs and build services for customized stands, please contact our sales team at Messe Frankfurt or alternatively contact the operations team at Al Harithy Exhibitions.